Unless the Lord builds the house, those who build it labor in vain.
Psalm 127:1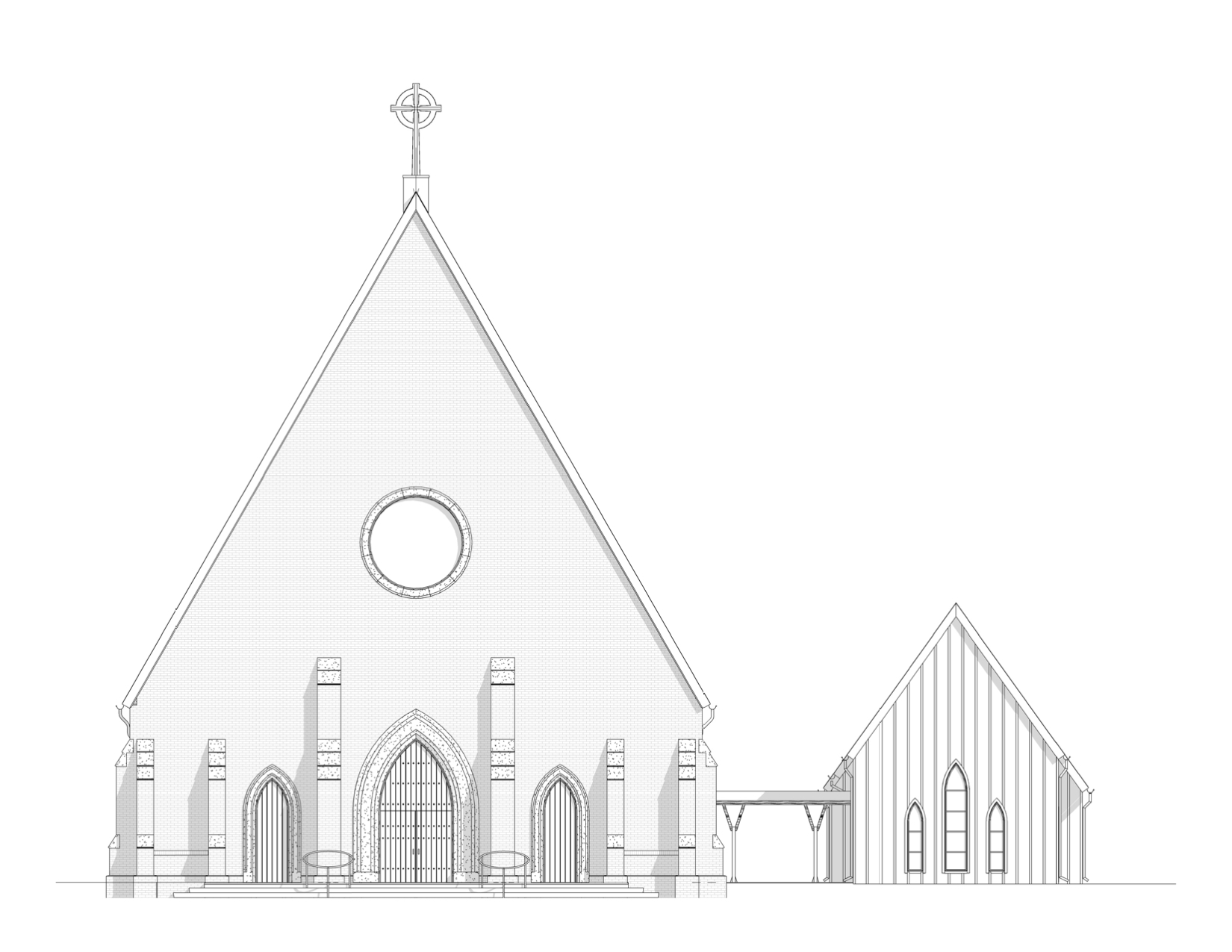 Gracious God, we thank you for the many blessings of this life, especially the Chapel of the Cross, those who came before us and those who will follow.  Come, Holy Spirit, fill our hearts, inspire our dreams, and give us courage to answer your call to us.  Lord Jesus, give us the spirit of wisdom, generosity and perseverance as we step out in faith.  In your most Holy name we pray.  AMEN.
These are exciting times at the Chapel of the Cross!  The Chapel is in the midst of a rich chapter of growth, in membership, attendance, and energy, ministerially and financially. Truly the Holy Spirit is moving in this place and we give all thanks to God.  In response, the Vestry feels called to build an additional, larger worship space. The Chapel will always be the heart of our campus and the care and stewardship of what Margaret Johnstone started in 1848 will always be part of our mission. But, in the 21st century, we simply need more room to worship God, build relationships, and equip the saints for ministry.
In 2016, the Chapel held a highly sucessful capital campaign which received an almost universally positive response and garnered 116 pledges totaling $3,303,964.80.  In February of 2017, the Vestry passed an architectural scope, a budget, and a timeline. The scope includes a 400-person capacity worship space with a Children's Chapel/multipurpose space, a sacristy, and restrooms, with additional sidewalks, parking lots, and road capacity as necessary for access to the buildings.
As this project continues, this page will feature resources and updates from the Vestry and Building Committee. If you have any questions or comments, please visit the Contact Us page.
January 2018 presentation to the Annual Meeting:
January 2019 presentation to the Annual Meeting: